Hand Rehabilitation
The hand requires a whole chapter dedicated to it, as it is an anatomically and functionally complex, sensitive structure closely linked to the psyche.
In the brain, the size and arrangement of the various parts of the body depend on the extent of brain tissue dedicated to motor functions. The result is a distorted representation of the human body, known as a homunculus, with a very large hand and tongue, while torso and limbs appear much smaller than actual body size.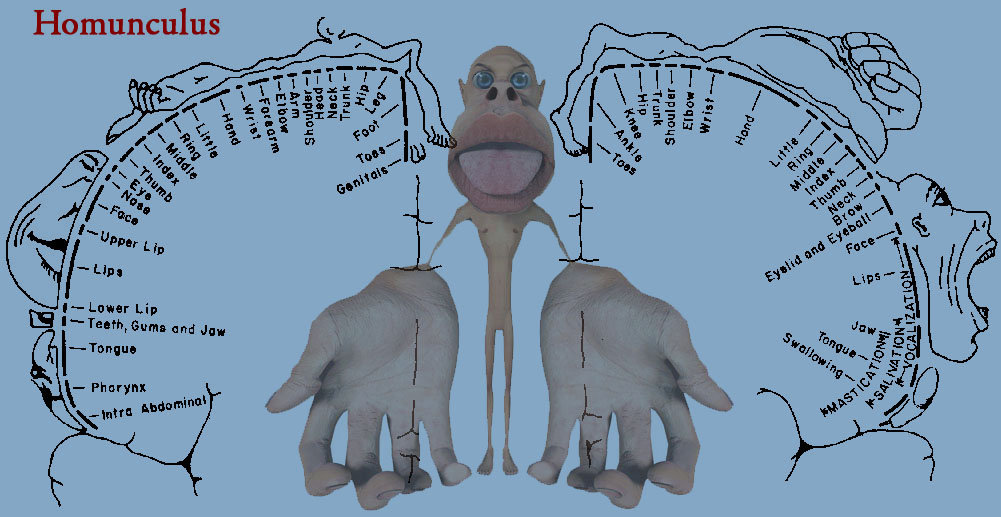 Therefore, hand trauma has a strong emotional impact that requires specialized treatment, with recovery times that can only be fully dealt with by experienced practitioners of hand therapy and rehabilitation.
Hand rehabilitation includes the conservative treatment of certain conditions and traumas as well as post-surgery treatment.
During treatment, the scar will be treated with manual and compression techniques, using functional and anti-edema bandages, manipulation and assisted exercises to recover range of movement while respecting pain thresholds. If necessary conservative or post-surgical, static, dynamic and functional splints will be custom fabricated.
Main conditions treated:
Carpal tunnel syndrome
Cubital tunnel syndrome
Trigger Finger
Mallet Finger
Dupuytren's disease
De Quervain's disease
Basal Thumb Arthritis
Wrist and hand fractures
Tendon and ligament injuries
Amputations
Rheumatoid Arthritis
Arthrosis
Neurological diseases